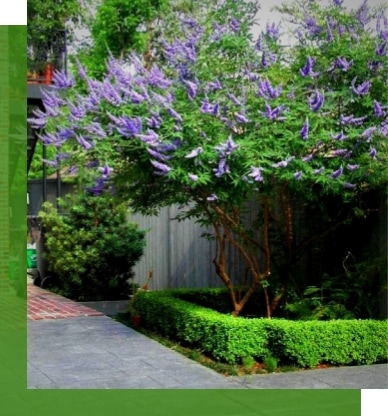 Vytex
Attribute of Vytex
This tree is resistant to damage by deer and is moderately salt tolerant. It has good drought tolerance once established.
In warmer climates, it can be trained to grow as a small, single-trunk tree or a large shrub. Although typically grown as a 10–15-foot shrub, in tree form it can reach heights and widths of up to 20 feet.
Deciduous tree or shrub with an erect, open, rounded habit grayish-green leaves with gray undersides, arranged in leaflets and fragrant when bruised fragrant, pink, lavender, or white flowers, arranged in up to 12-inch panicles.