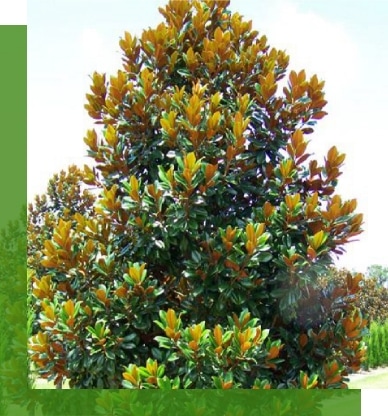 Magnolias DD Blanchard
Attribute of Magnolias DD Blanchard
This tree deserves room to develop into its full height and spread.
This strong evergreen has the classic Magnolia leaf shape—glossy green on top and fuzzy brown on the bottom.
Tight, Upright Pyramidal Growth.
Huge Cup-Shaped Flowers Smell Like Lemons in Spring.
Large Glossy Leaves Have Rusty-Brown Undersides.
Use Branches as Amazing Floral Arrangements.
Tolerant of Urban Pollutants.