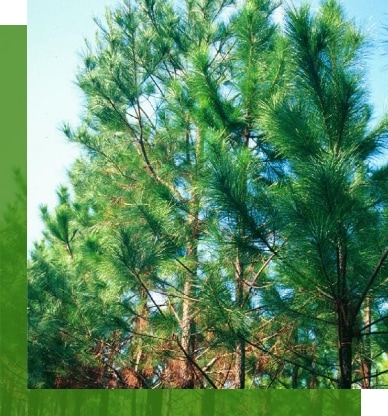 Loblolly Pine
Attribute of Loblolly Pine
The loblolly pine is a tall evergreen tree with long, thin needles and scaly bark reaching heights of 125 feet and a trunk to 4 feet in diameter.
Long, thin, dark green or greenish-yellow needles grow on the loblolly pine in bundles of three. The tree's brown, oval cones grow to 3-6 inches and have short thorns.
Loblolly pines will grow 70 to 90 feet tall and can live as long 275 years.